SnapWag's Super Premium Grain-Free Dog Food Delivery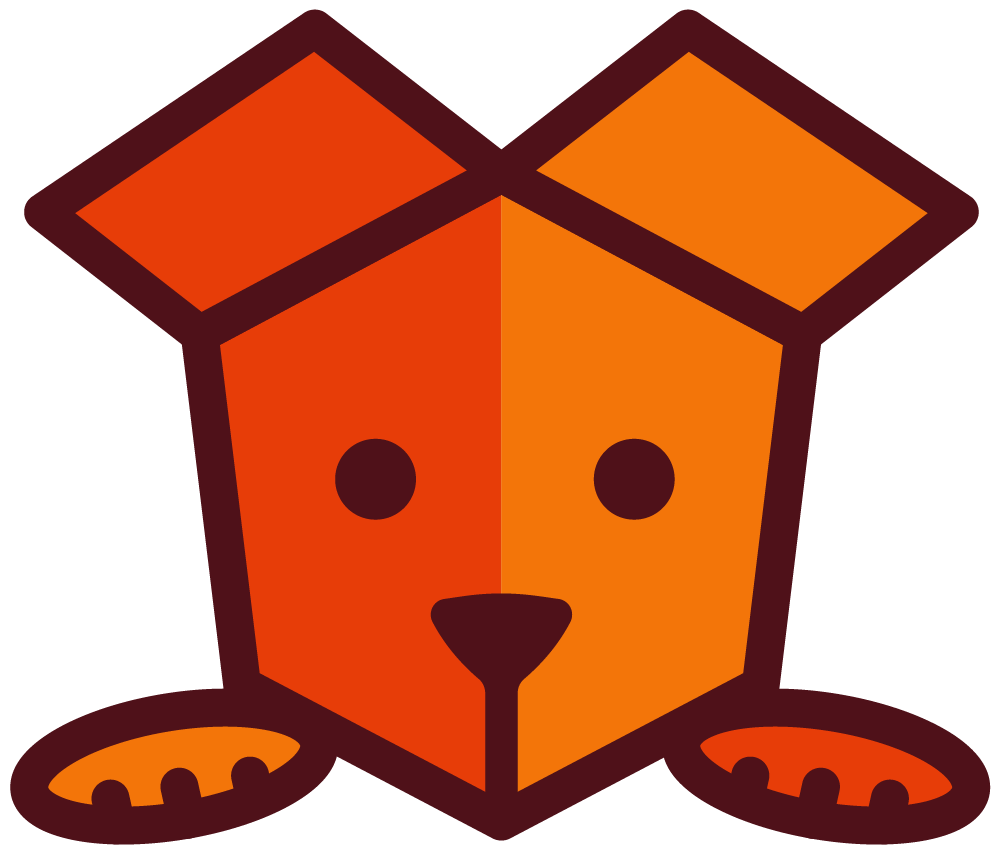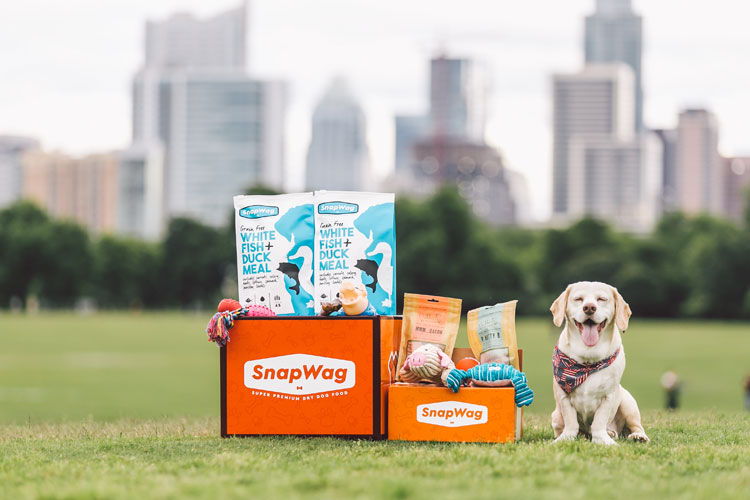 Answer a few quick questions about your dog and SnapWag will calculate how much they eat per day and when they need their food.
Handcrafted
Grain-Free Food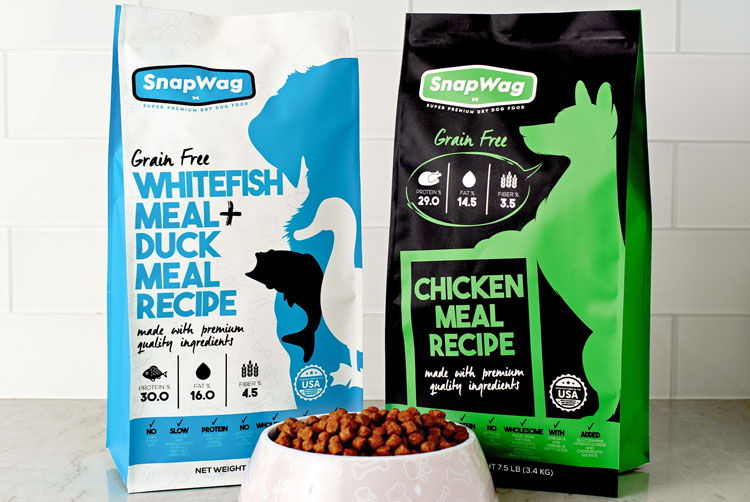 Each SnapWag delivery is packed full of our slow-cooked Grain-Free food that's suitable for all life stages and manufactured in the U.S.
FREE SHIPPING
to your home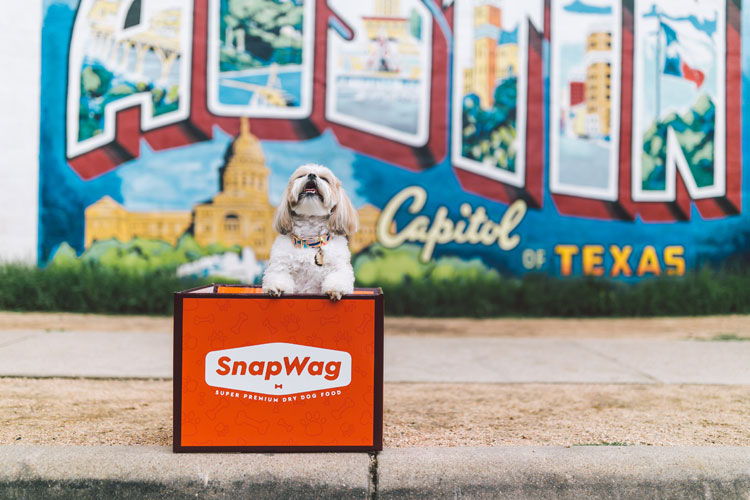 SnapWag delivers your food for free.  Your next delivery arrives exactly when you're about to run out of food...and you don't even have to lift a finger.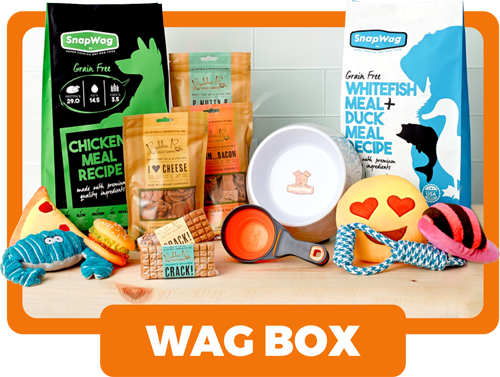 Everything Your Dog Needs!
Why Choose SnapWag's Premium Food?
Meets All-Life-Stage Nutritional Requirements so it's suitable for puppies, adults, and seniors!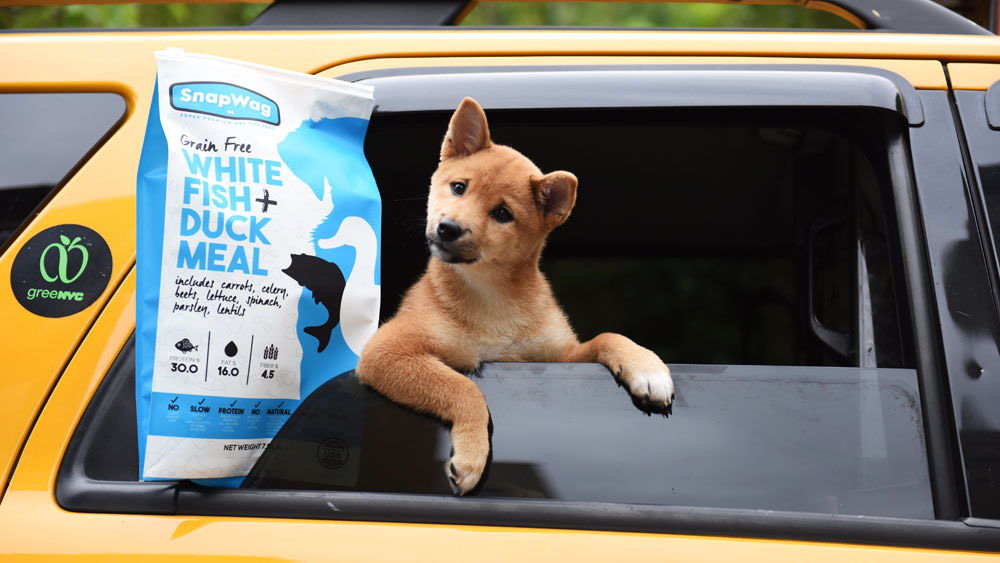 Slow-Cooked and Handcrafted in Small Batches
Each batch of food is slow-cooked and handcrafted in small batches in Ohio (less than 4000 lbs runs), providing your dog with the unsurpassed taste SnapWag is known for.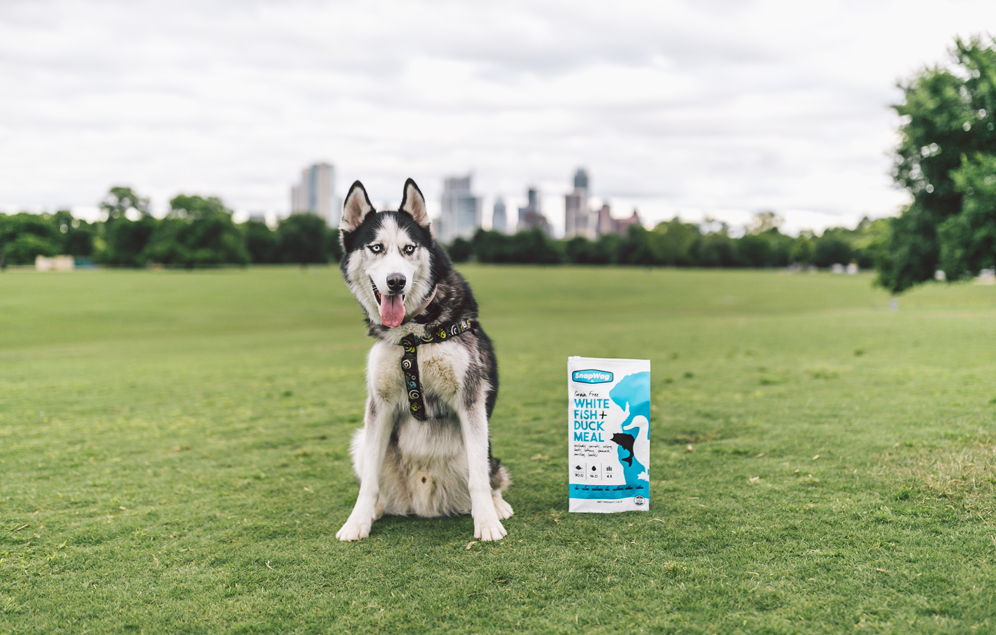 Grain-Free Goodness
Grains are not only unnecessary fillers, but the most common type of allergens found in dog food. So why are they present in most brands? SnapWag's premium recipes are grain-free and contain no corn, wheat, or soy.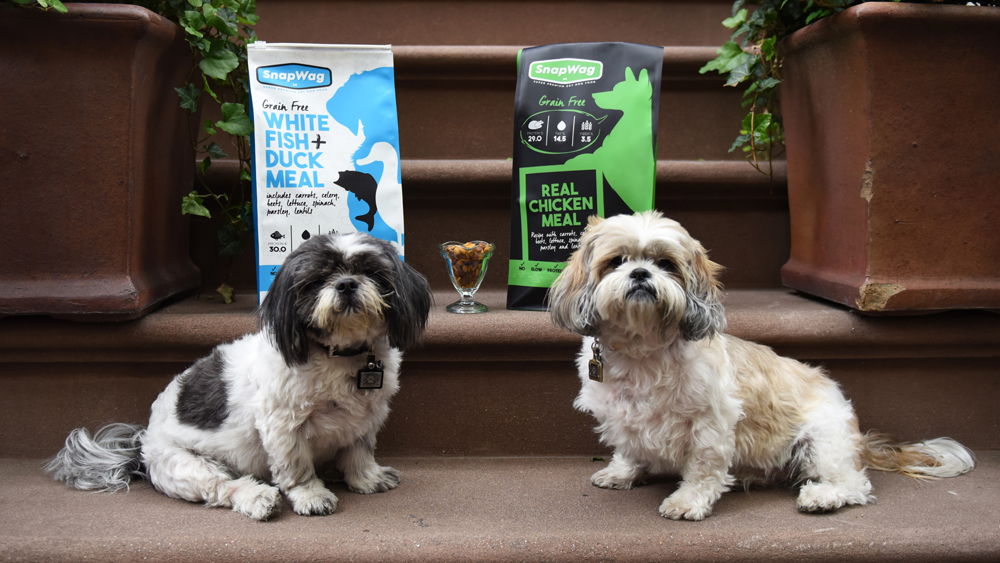 So. Much. More.
Premium, All-Natural Meat Proteins
No Corn, Wheat, or Soy (common fillers!)
No Artificial Flavors or Colors
Added Omega 3 and Omega 6 Fatty Acids
Added Glucosamine Hydrochloride
Added Chondroitin Sulfate
Arrives in convenient 7.5 lb resealable bags.
Want to learn more about SnapWag?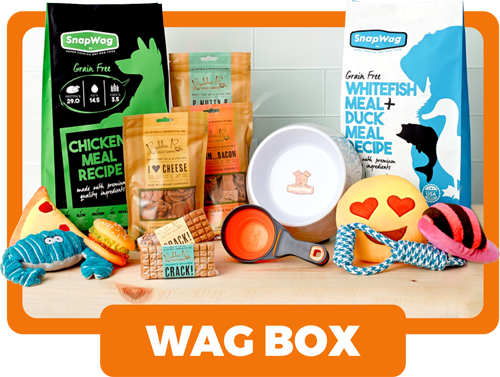 Everything Your Dog Needs!
What makes SnapWag different?
SnapWag delivers your next box exactly when you're about to run out of food.  Say goodbye to inaccurate 30-day auto-ships, last minute store runs, lifting heavy bags, and re-ordering online.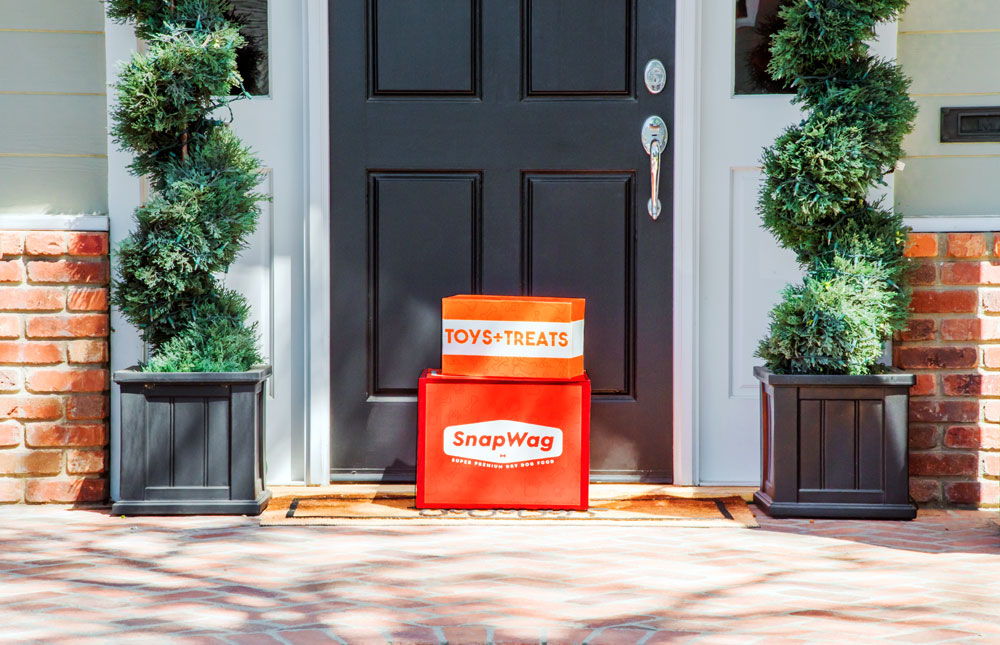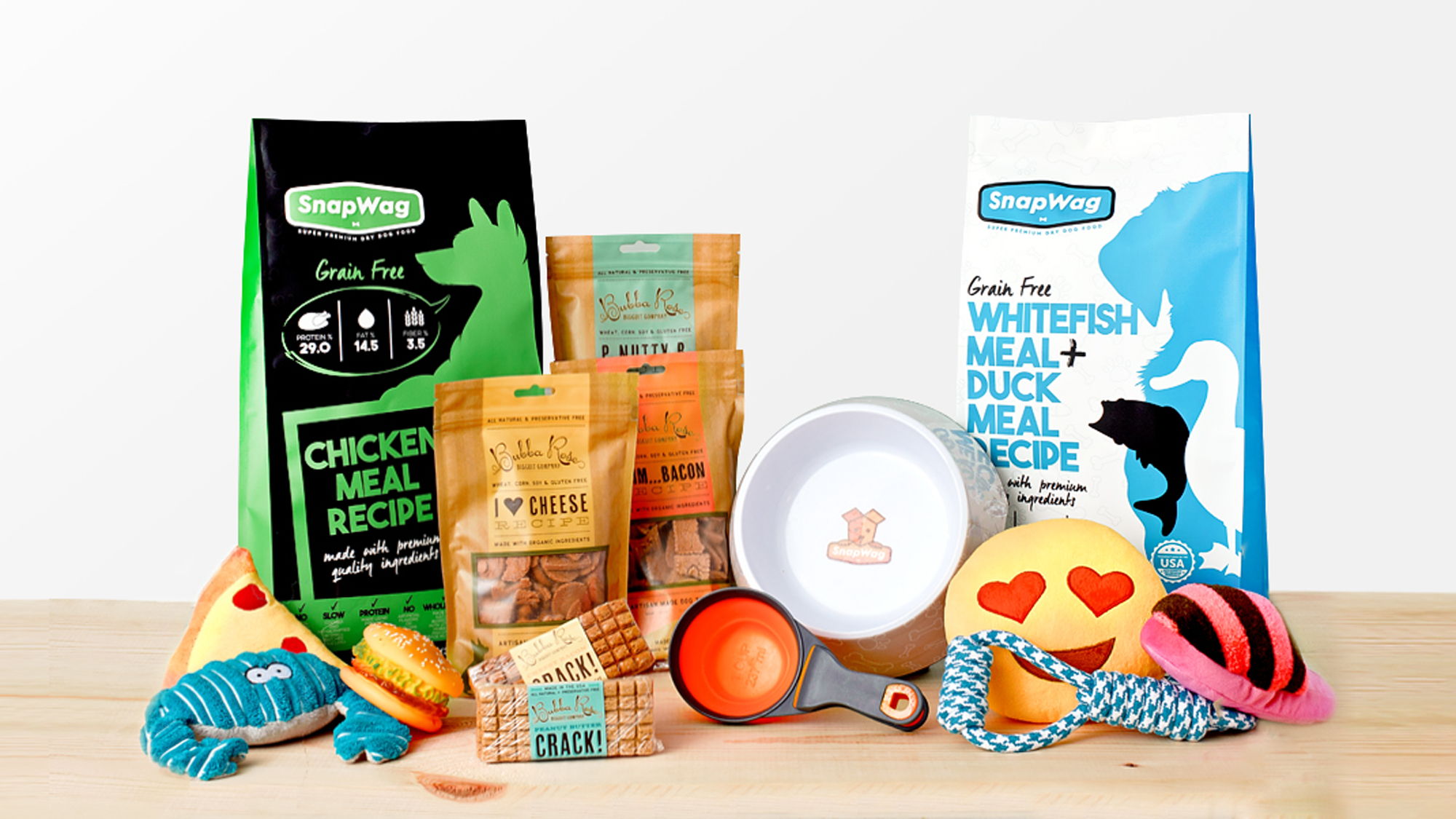 Your SnapWag Delivery
FREE SnapWag Premium Bowl and Scooper on your first delivery.
FREE SHIPPING that's on time, everytime.
Handcrafted & tailored for your dog.
We do the research so you don't have to.
No commitment, hidden fees, or filler.
Never Have to Shop Again.
Each box is customized to your dog's unique personality with handpicked items by the SnapWag Team. Just answer a few quick questions about your pup and never have to worry about researching and shopping again.  SnapWag will take it from here.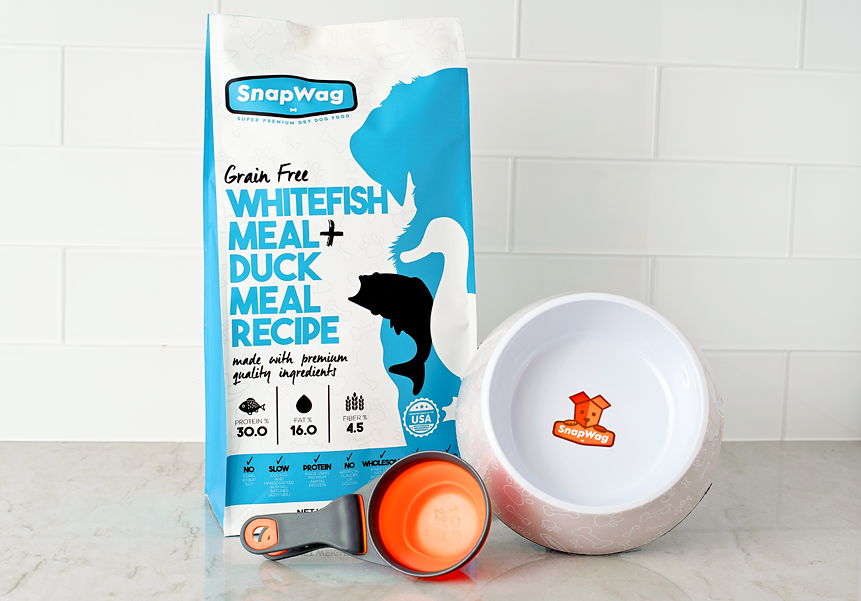 SnapWag offers a 100% Satisfaction Guarantee!